For the Love of Tiny Humans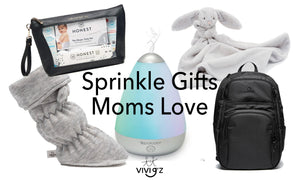 Let's face it, adding another child is hectic, so adding anything but useful gear to the daily haul is crucial. I've put together some must-haves to enhance and streamline mom-life, gaining back sanity and time.

If you are like us with limited time to discover new Instagram influencers, we put together some mommy style influencers that we follow for great content. These fellow momprenuers have also graciously featured our Vivi G'z baby booties on their feeds because they have seen the connection of great style and function in baby footwear.